Someone turned 19 months today! She is getting closer to 2 so quickly it's scary. She isn't much of a baby anymore. She is way too independent and bossy to be considered anything but a toddler, these days. We regularly get told what to do, where to go and reminded of things we might have forgotten. It's like she thinks her parents are absolute idiots and we need to be told everything! We did manage to make it through 30-odd years of life without her helpful advice……. Lucky she is damn cute.
Here are a series of photos from when she was eating breakfast the other morning. Here I am getting told to 'sit'. Her new favourite trick is telling her parents to 'sit' all the time. We are training her to at least say 'sit, please', it makes it somewhat more palatable.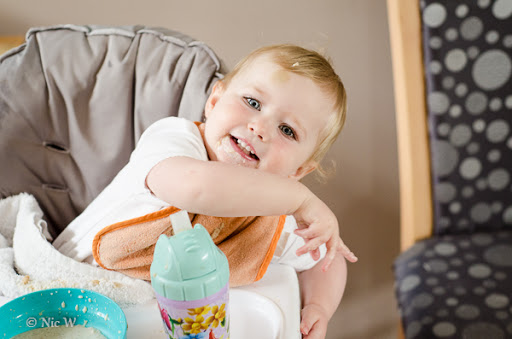 Then I was being told about how her cereal was 'all gone'……….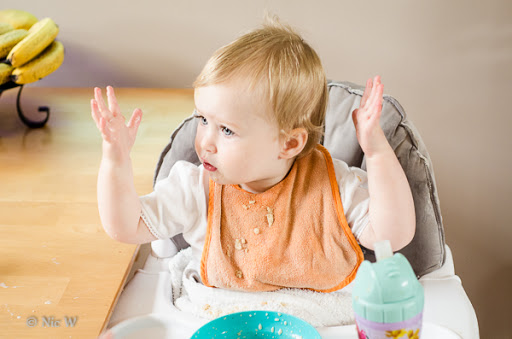 Then we just moved onto cheeky, cereal grins………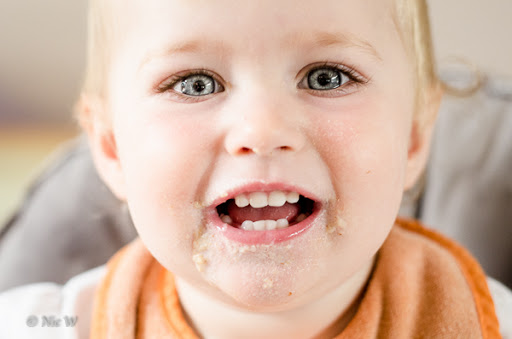 ……… oh butter wouldn't melt in her mouth!