One of our aims while in Queensland was to get to the beach with Astrid. We figured she would be old enough to enjoy playing in the sand and paddling in the water. The weather was pretty woeful while we were there, so we started out with a couple of trips to the local sandy cove/beach a 100 metres from my parent's apartment. After all the rain and flooding it wasn't that nice, but there was sand and water and that is all it takes to make you happy when you are 20 months old!
First testing out the water with Gramps………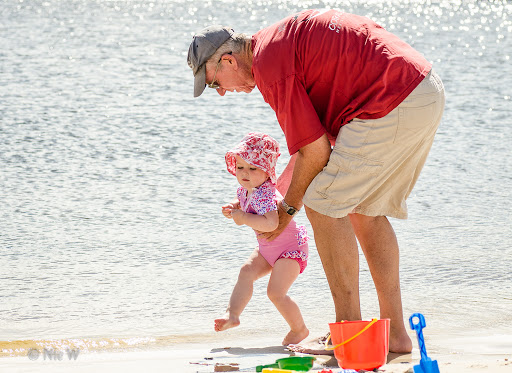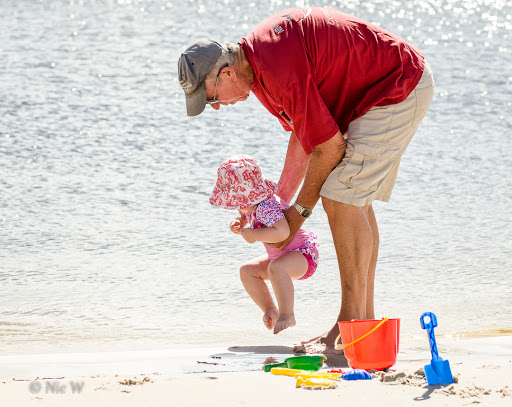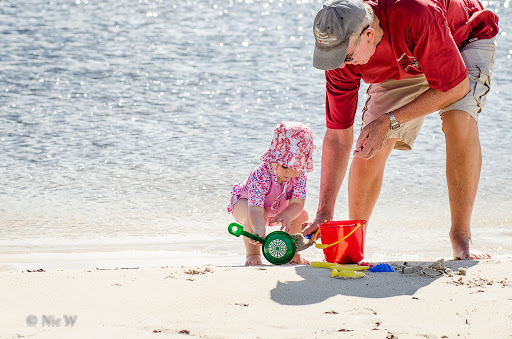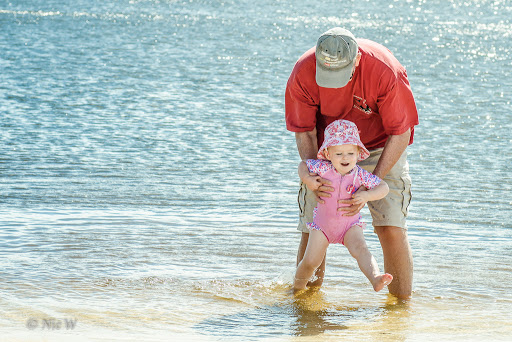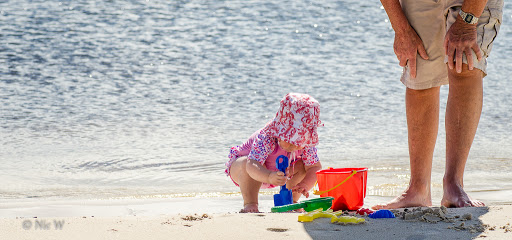 Then we discovered the bucket, which you can fill with water…. or sand!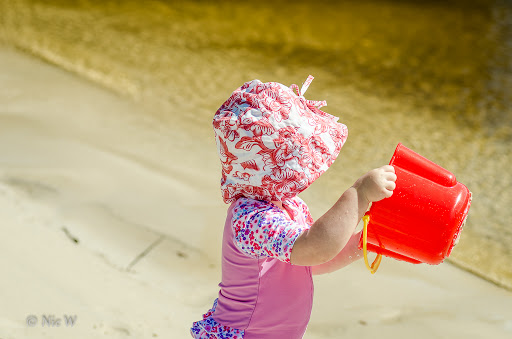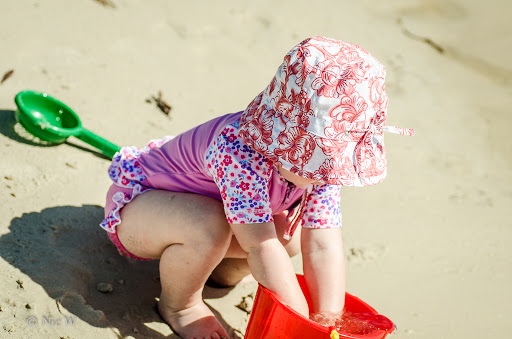 I'm really enjoying this beach thing, mum!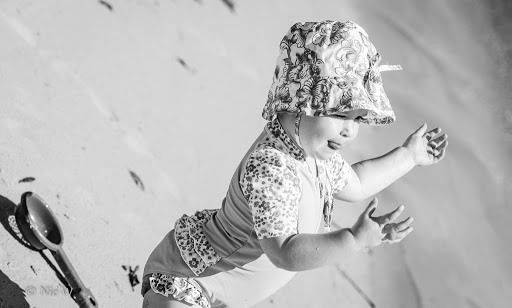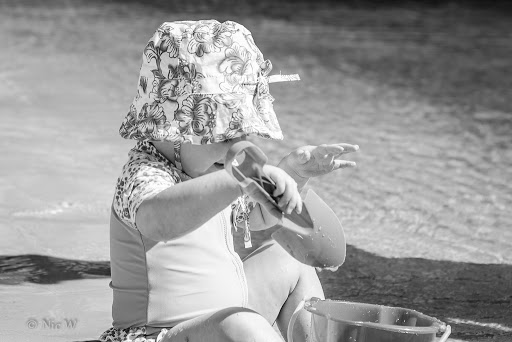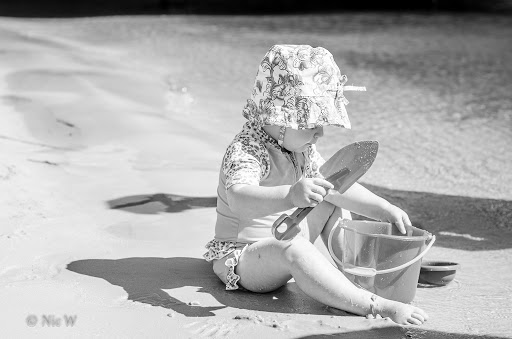 A few days later, after a break in the rain we headed back. The beach looked even worse for wear and it was grey and spitting, but that didn't stop miss beach lover, she was much braver this time around!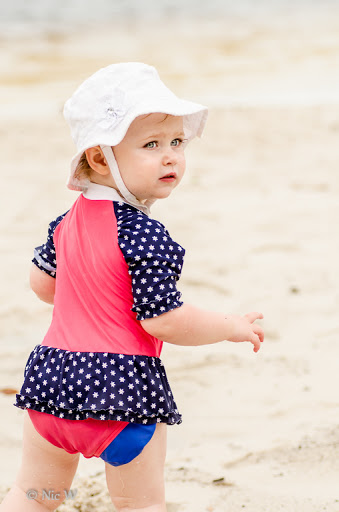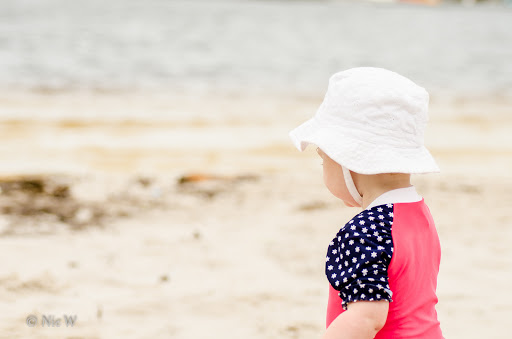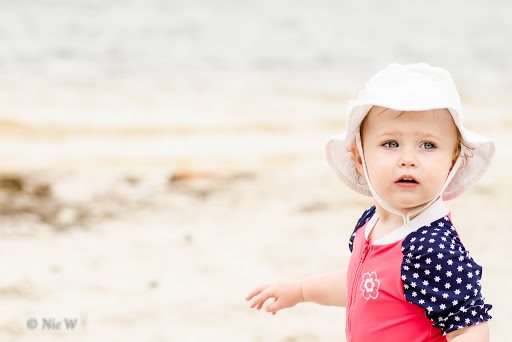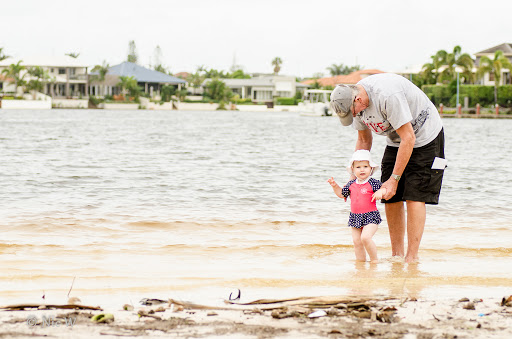 What is more fun than playing with buckets, spades and sand?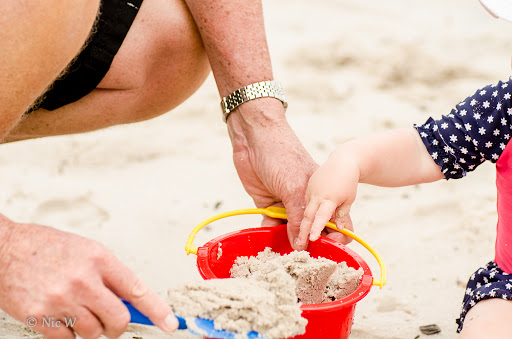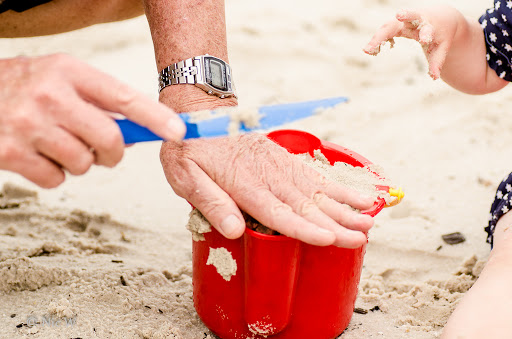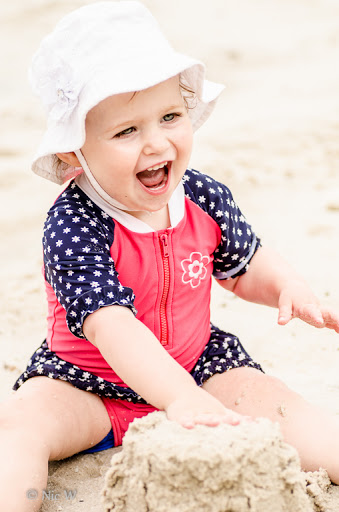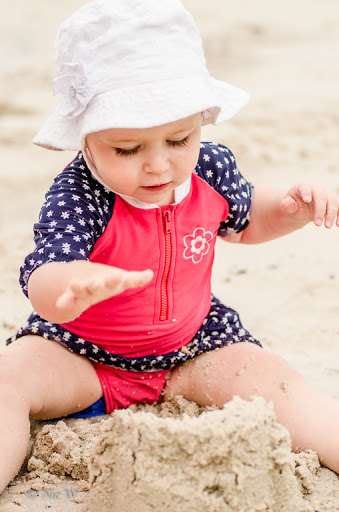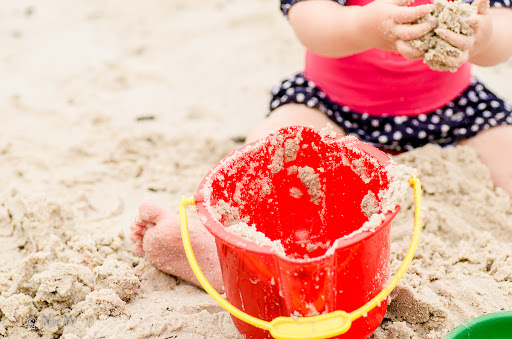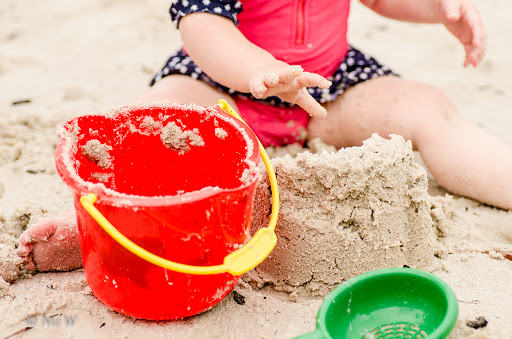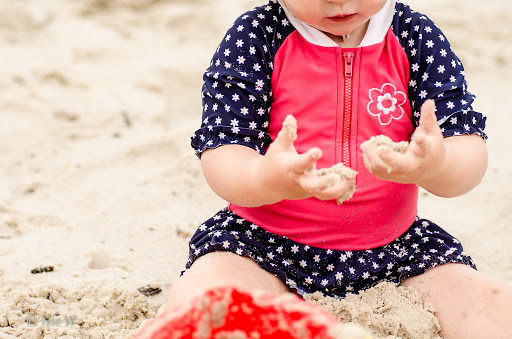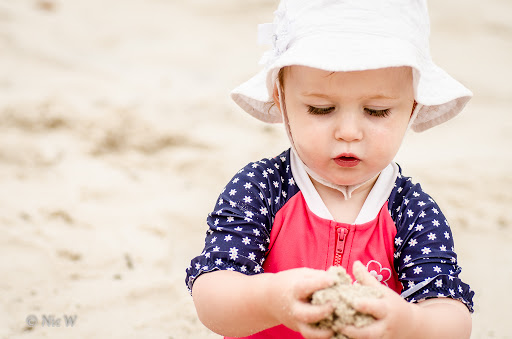 Well, maybe having your legs buried by Gramps…….. that is just hilarious!!!