I decided I wanted some cute photos of Astrid and the bump before it becomes a huge pile of flubby belly. I asked Anto to take a few photos for us, since he is also pretty handy with the camera. Astrid is a big fan of patting my bump and saying hello to the baby so she was pretty happy to show us what she thought of my not so small belly and it's hyperactive contents!
These photos were taken at just over 38 weeks pregnant……. Photos by Anto, edits and bump by me and cuteness by Astrid (as always)!
Getting ready for her photo shoot – not exactly shy!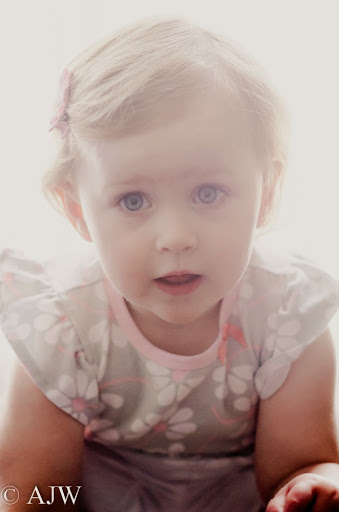 "You want me to do what, dad?"
"…….ah sit here and be, cute! Got it covered…."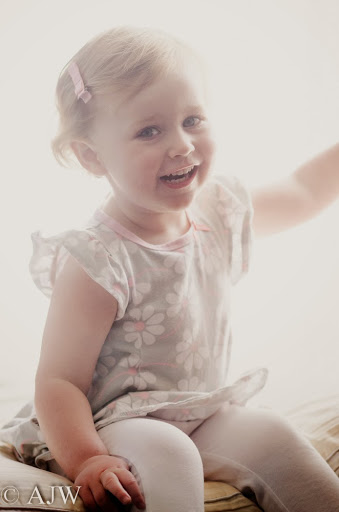 I posted some of Astrid and the bump here and here but while I'm waiting for the baby to arrive I've edited a batch more and thought I should post them. We ended up with quite a few cute shots! They aren't all perfect but they made me smile and you can see how happy Astrid is, she loves the bump….. lets just hope she loves the baby just as much when it's on the outside!
I love these ones, great lighting effort by Anto! You can also clearly see my belly button has well and truly popped….. when I was pregnant with Astrid it never did (although my bump was much bigger I think I definitely had more padding last time around). I was quite excited when it popped but now I'm over it. I bump it on everything and it's really painful!!! I do think it's a bit like a turkey timer, now it's popped out it means I'm cooked, right?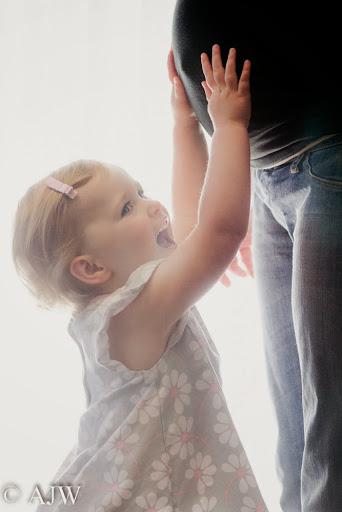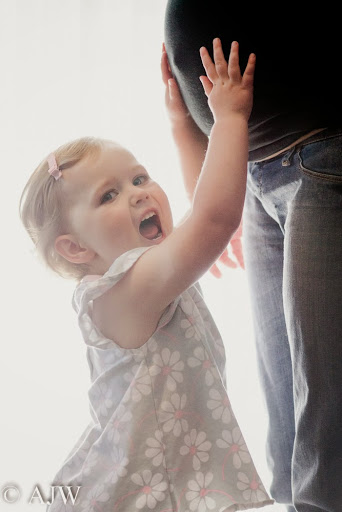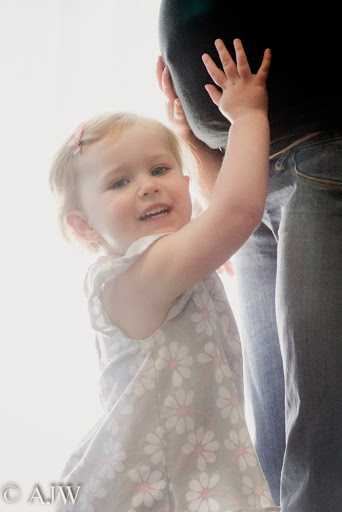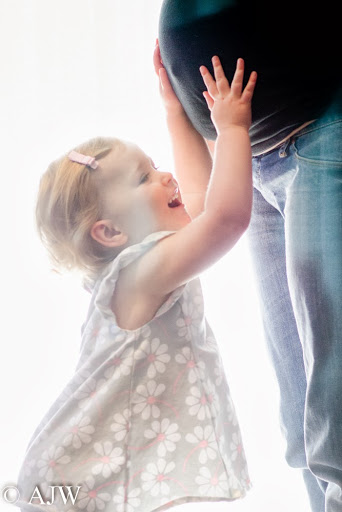 Astrid also likes to kiss the bump!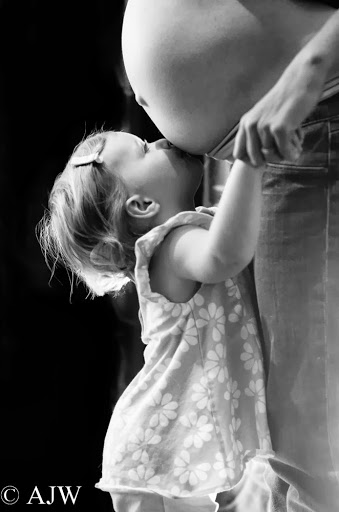 …… and talk to the baby! Our GP had lent us a pinnard so we could listen to the babies heartbeat since it was generally in a good position to do so these last couple of weeks. Astrid loved to try and listen and often used it like a megaphone to try and communicate with her younger sibling. I'm not sure whether the baby appreciated it but at least it will recognise her voice when it's born 🙂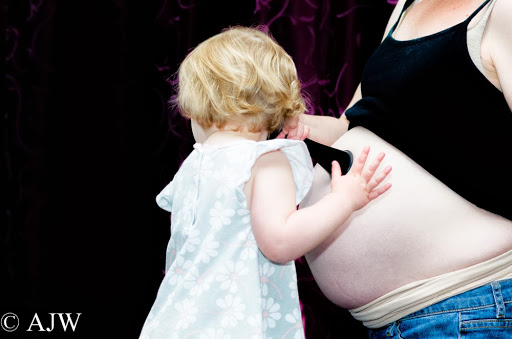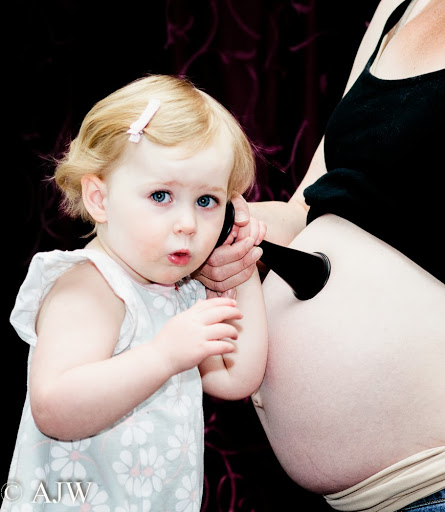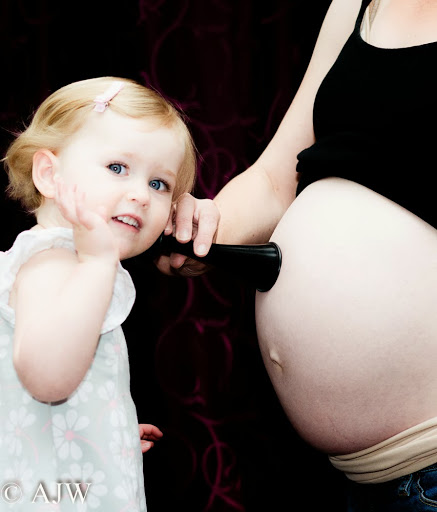 She is also very fond of cuddling the baby. I hope she is just as gentle when the baby is on the outside! I've edited some of these in colour and some in black and white. I'm not sure which I like better, too many cute ones to pick from (this is only a few of them, I don't think Miss Astrid is camera shy)…….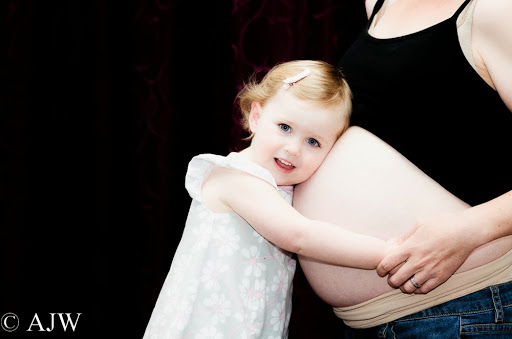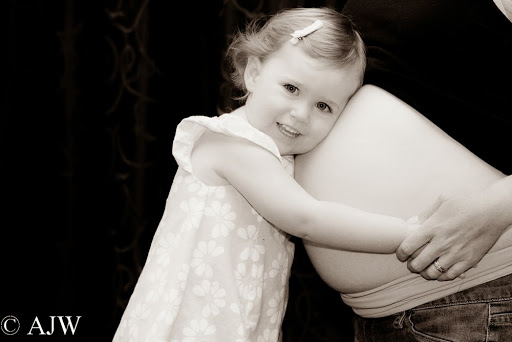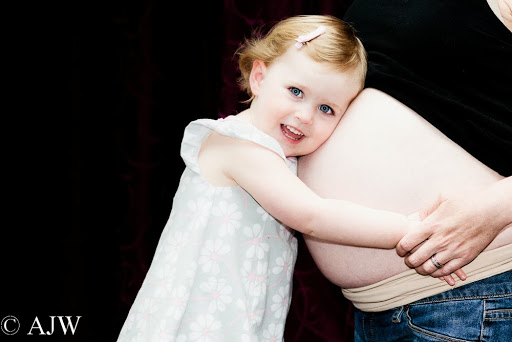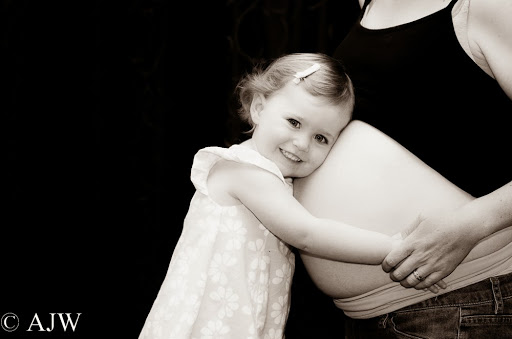 then Astrid had to show us what was in her tummy……… she does freely admit that it's food in her tummy, and she is particularly proud when that includes icecream!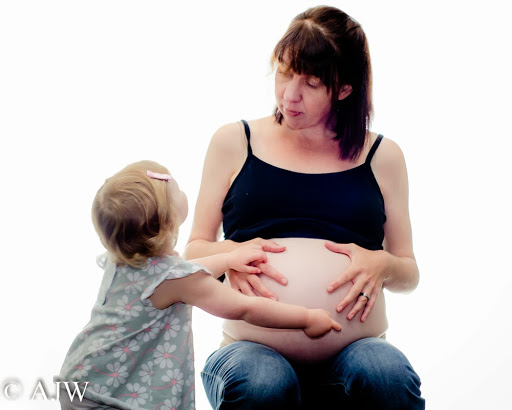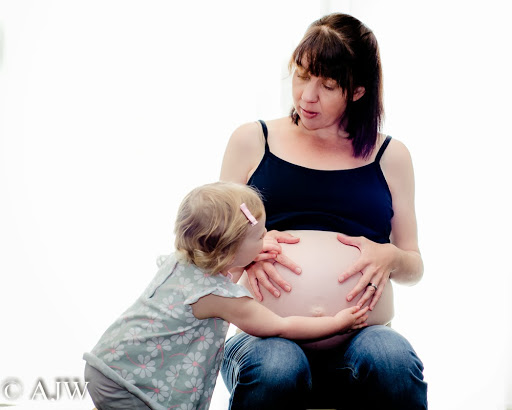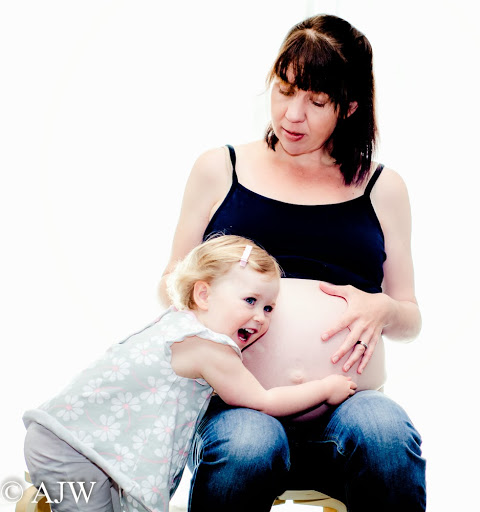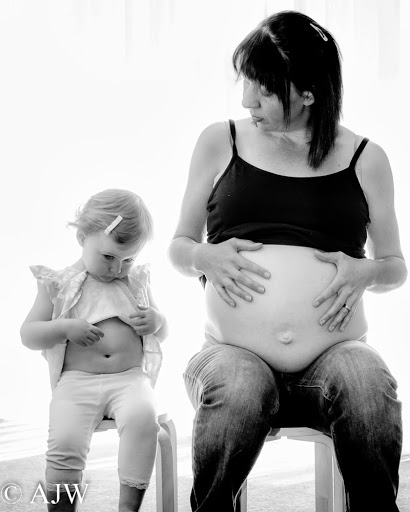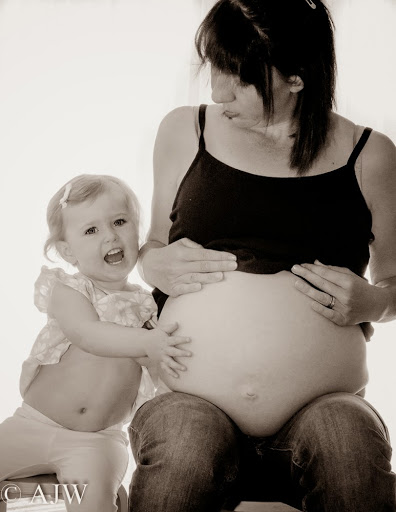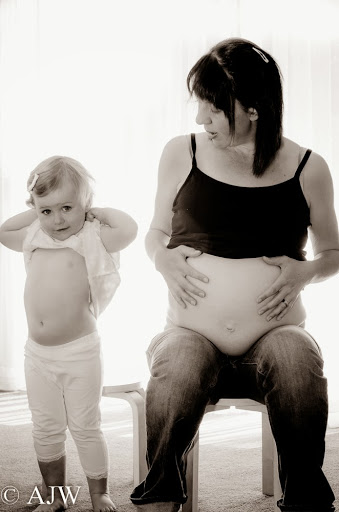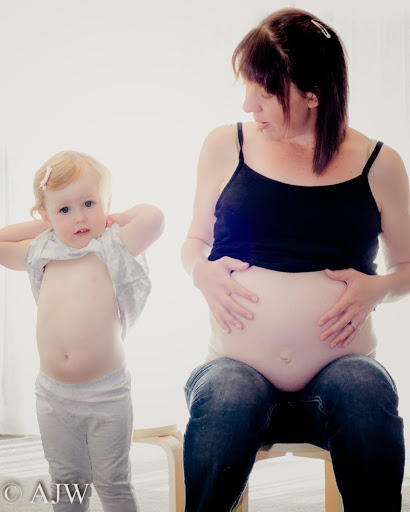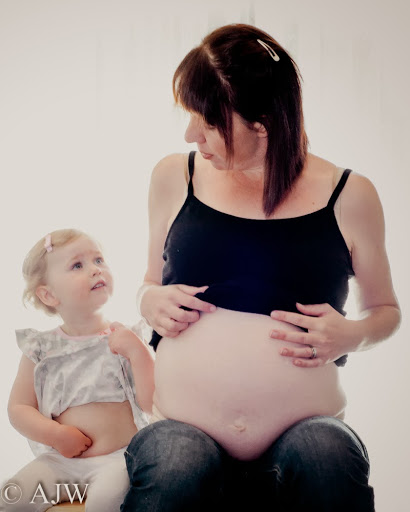 I also got Anto to take a few photos of me (without the cute and distracting toddler) but I'm far less photogenic so I may not post too many for fear of breaking computer screens, but maybe if I'm feeling brave I'll put some up later in the week……. unless I get distracted by getting the baby to the outside!