I can't believe it's almost Christmas….. didn't that just happen the other week? I guess it was 52 weeks ago now!
So what have we been up to with our Christmas preparations? Well at the very start of December we thought we should put up the Christmas tree. Astrid was old enough to help this year. Astrid did closely supervise Grandma and Grandpa with their tree assembly and even made sure that Soren got to help too (although he was happy to sleep through the process!).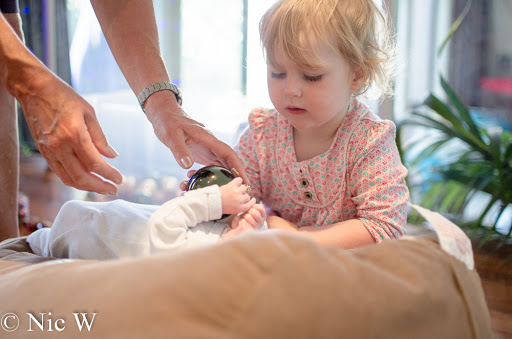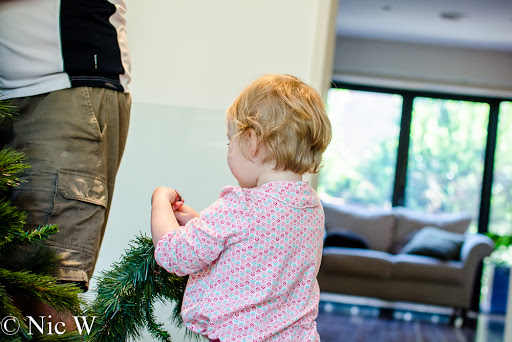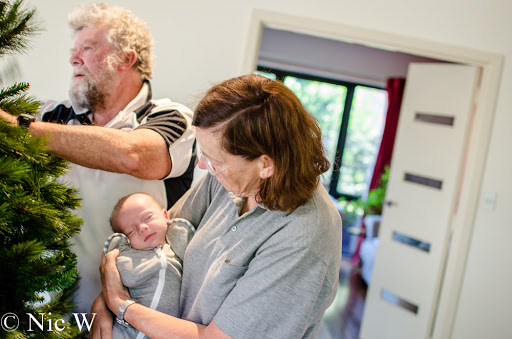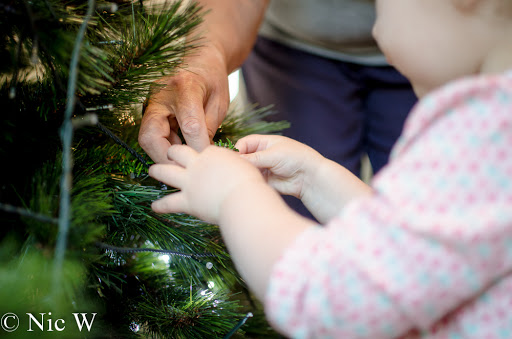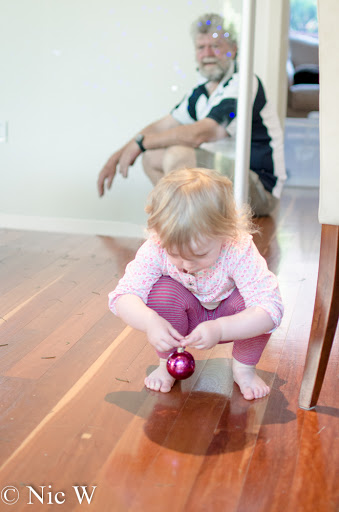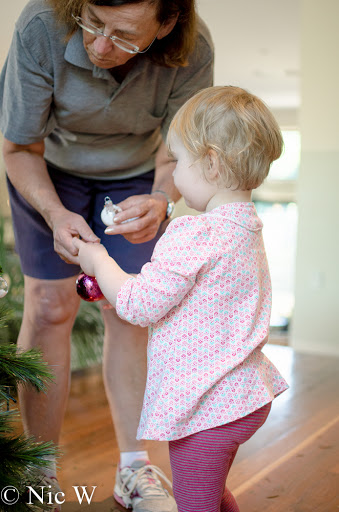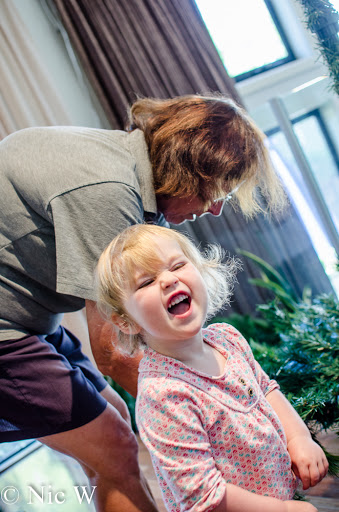 This year we went with a purple, pink and orange theme…… yes we have different boxes of decorations put away for different themes! Haven't used these before but it came out quite well. The blue lights added some extra sparkle too.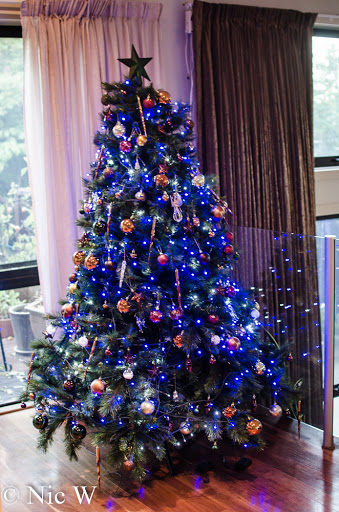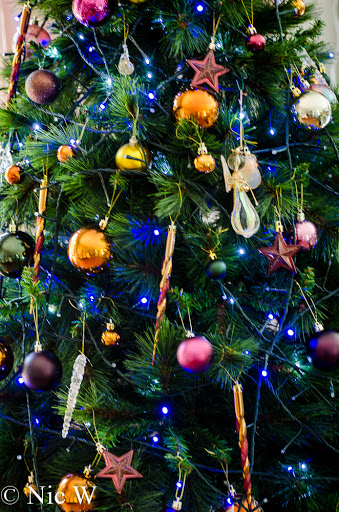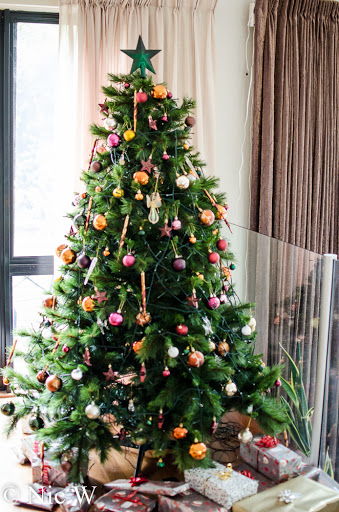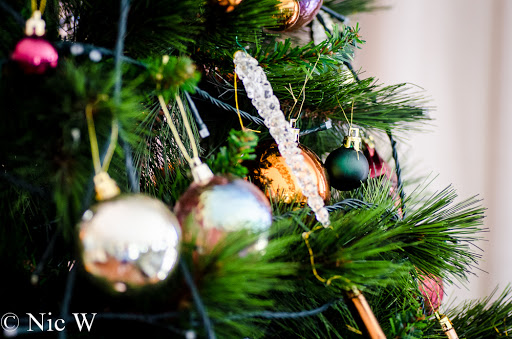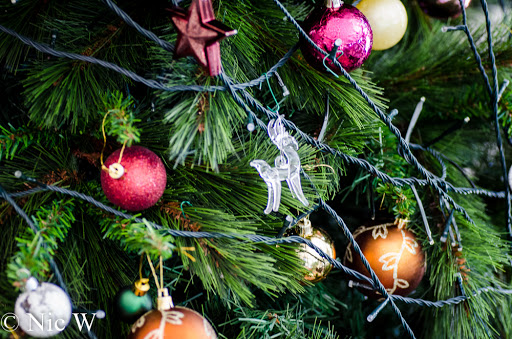 Tree up, it was time to get into some Christmas cooking! The first weekend of December we made our Christmas pudding. This year it was a dark chocolate and treacle pudding, with figs, dates, blueberries and cherries. It tasted pretty good based on our sample pud. The next week we started on the shortbread, gingerbread and rum and raisin Christmas trees. Anto also coated some glace oranges in dark chocolate – yum! We decided we needed some truffles so made some date, raisin and hazelnut liqueur truffles and some white chocolate and coconut truffles. Anto made them look pretty yummy……..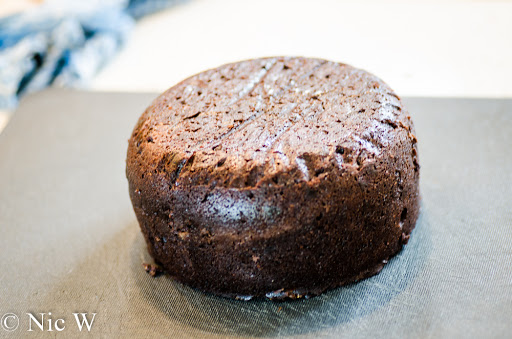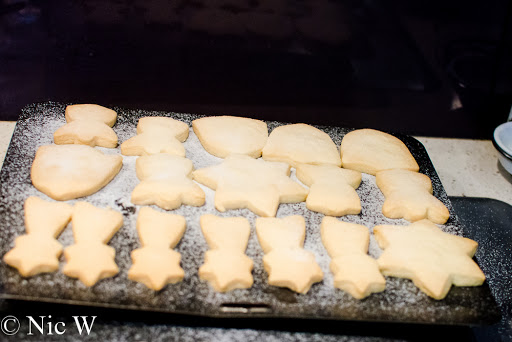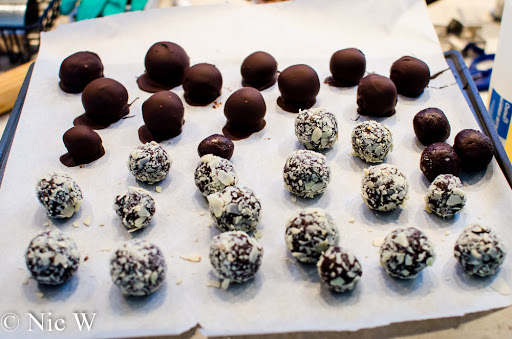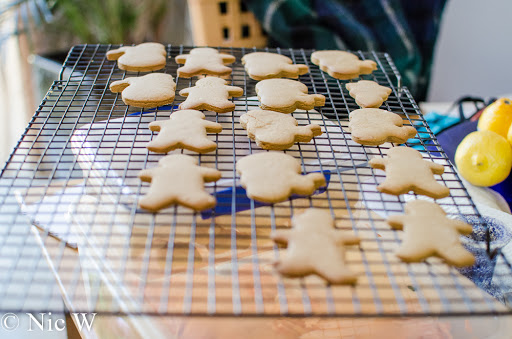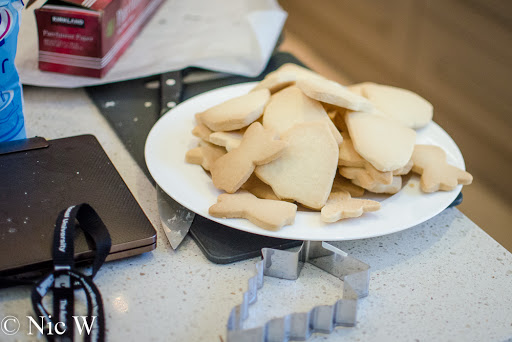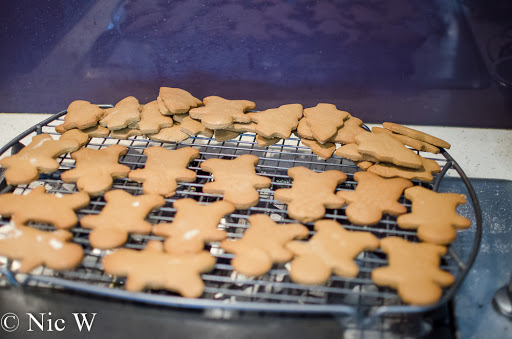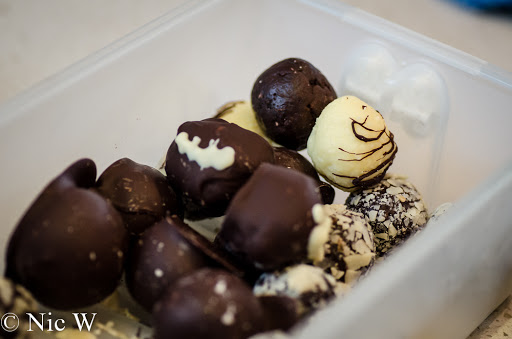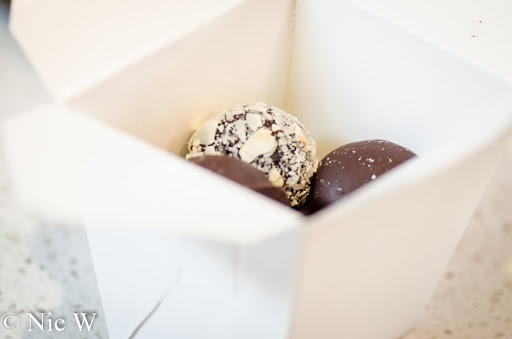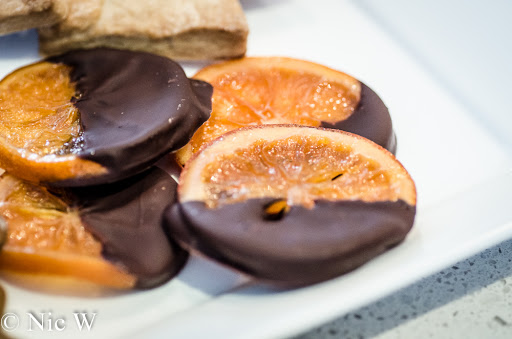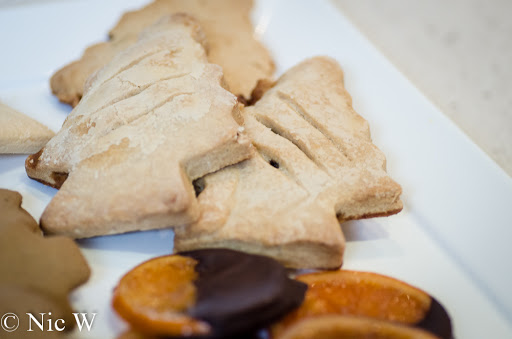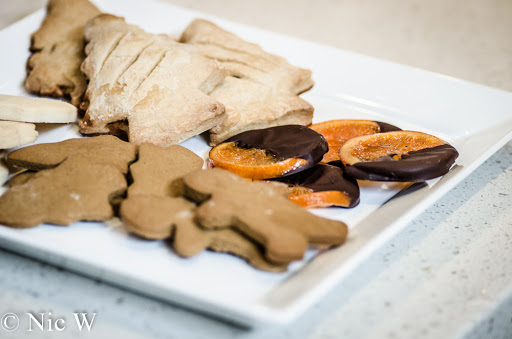 Of course making all that food required a little helper (complete with reindeer ears!). She does like to cook, and taste 🙂 Even a little reindeer chef needs to stop and have her babycino to help her power through a long afternoon of baking!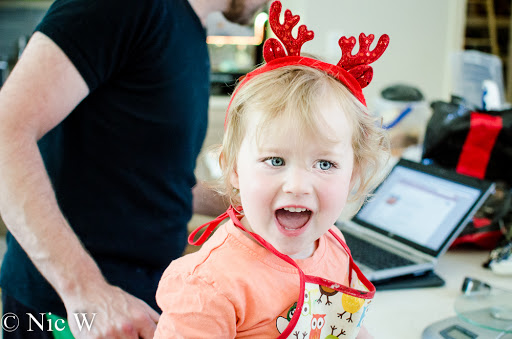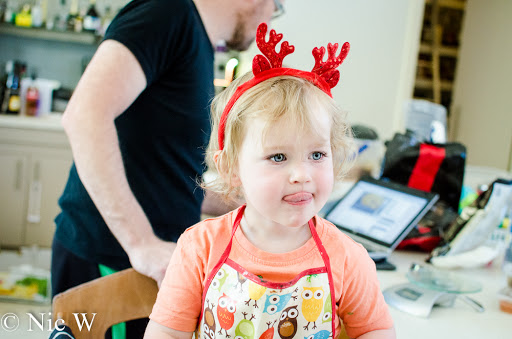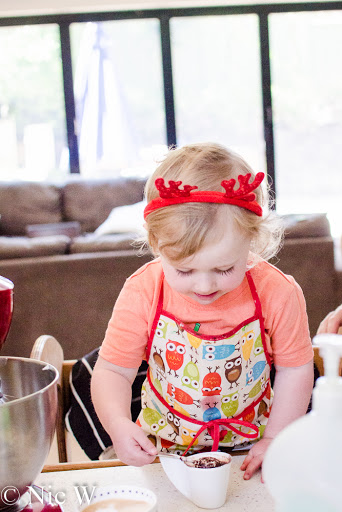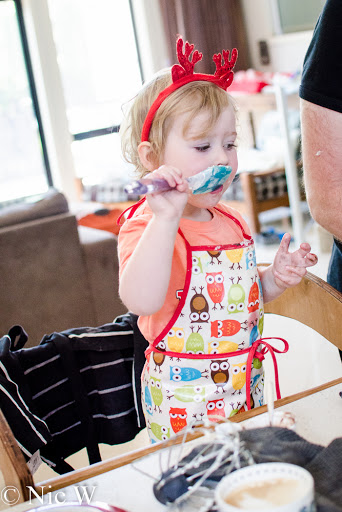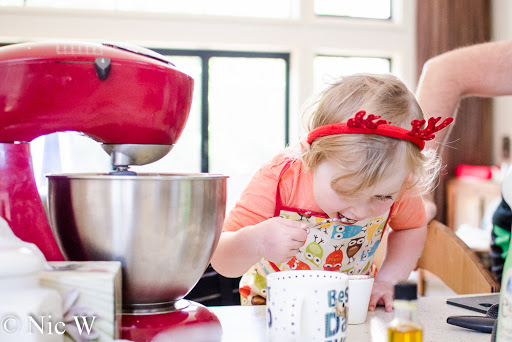 While we were making all our bikkies and chocolates we made the bits for the gingerbread house. I had thought that making a gingerbread house would be a good activity for next year when she is 3. Unfortunately for us though, she had spied pictures of gingerbread houses in some magazines and was dead keen to make one, so we had to oblige. All baked out we waited til last weekend to put the house together and boy oh boy did Astrid have fun with that! She was a little bit too enthusiastic with the construction phase and it had to be redone a couple of times.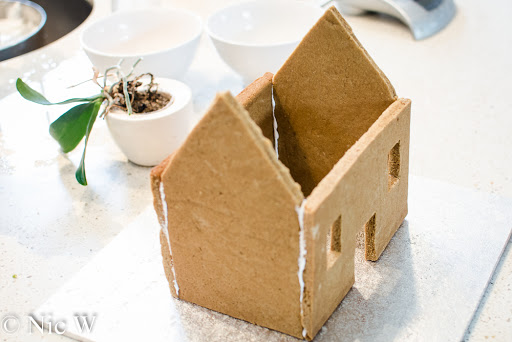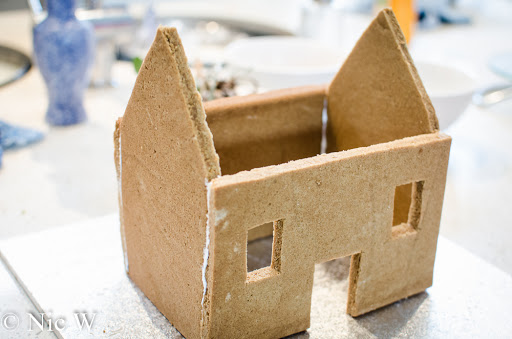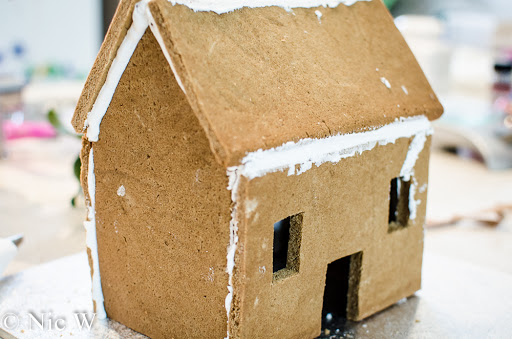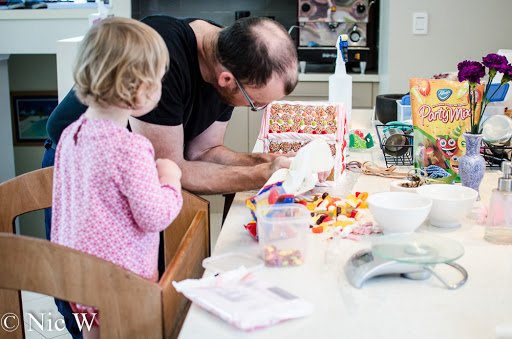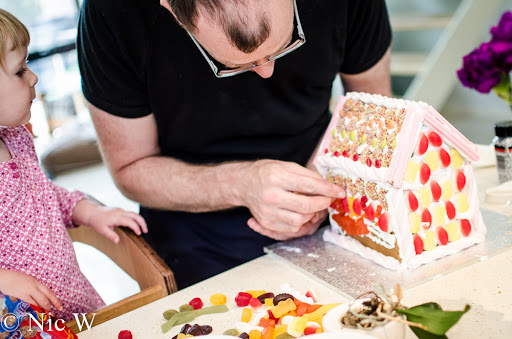 After the house had time to dry it was Astrid's favourite bit, decorating! I think more lollies ended up in her than on the house, as she had to taste and approve of every selection but we got there in the end. She had very definite ideas of which lollies to use and was great at selecting them and helping to glue them on.
Once the house was coated in so much sugar that it could provide enough calories for an entire town, Astrid got stuck into making 'snow' with icing sugar!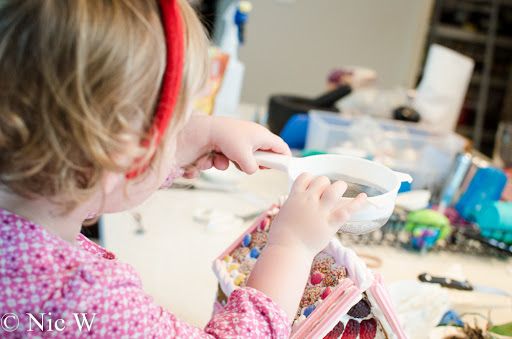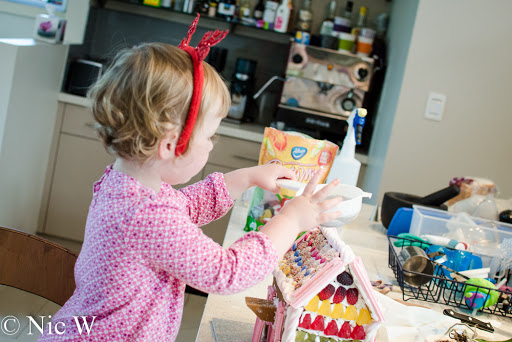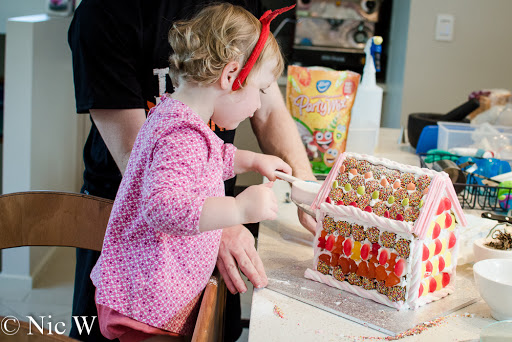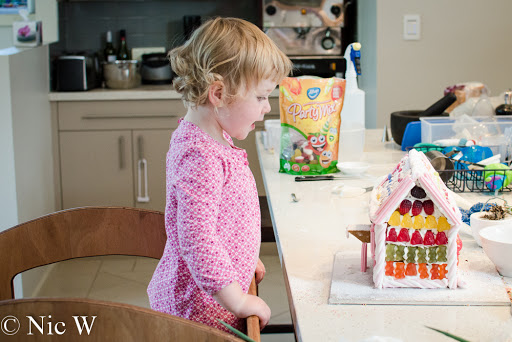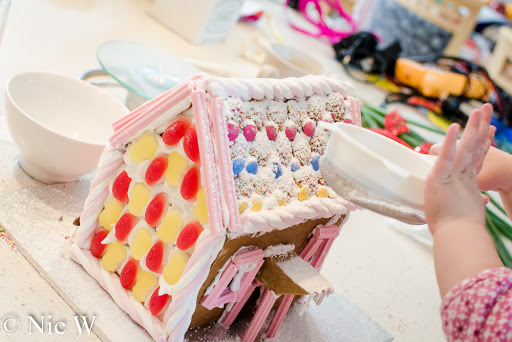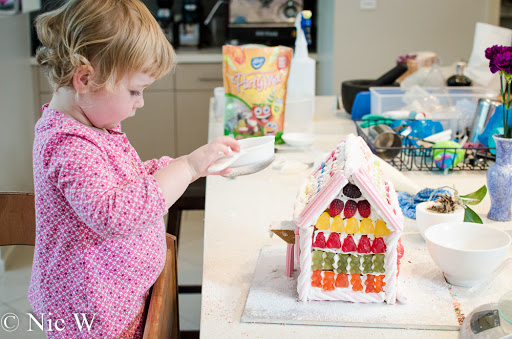 Astrid was pretty proud of her gingerbread house, not a bad effort for a 2 year old!