Astrid decided to wake up just after 6am and many hours before the Swedish sun…. in order to keep her quiet and not wake the other children in the house we implemented milk and playschool. That seemed to keep her happy. Once the other kids were up we had some Swedish pancakes with home made strawberry and rhubarb jam. Astrid was quite the fan and put the other kids to shame by scoffing three of them and then complaining when the dog got the last remaining pancake.
All three of us joined Bjorn and Dumle the dog for his morning walk so we could see some of the sights. We walked through the local heritage society's 'village' and saw some of the local buildings, farms, the lake, the local church and lots of Swedish forest. Astrid decided to take a nap while rugged up in the pram.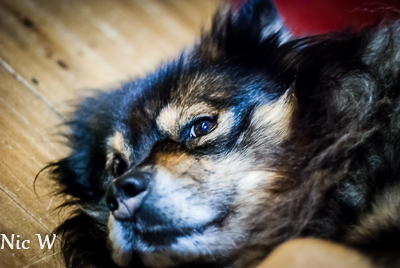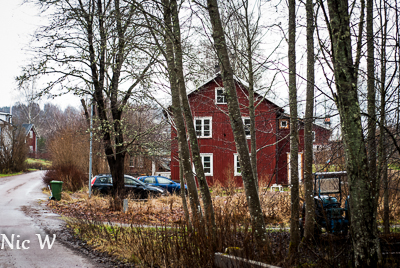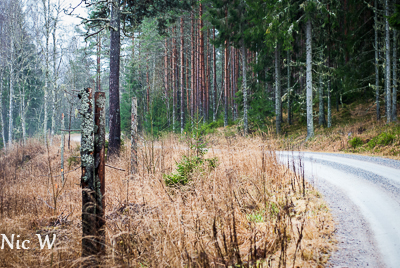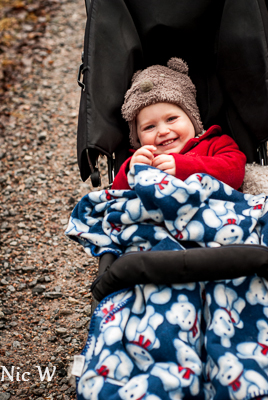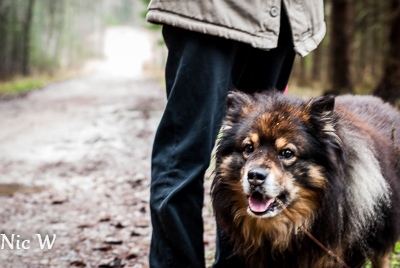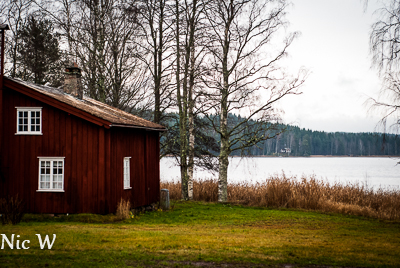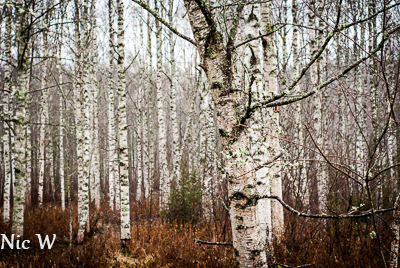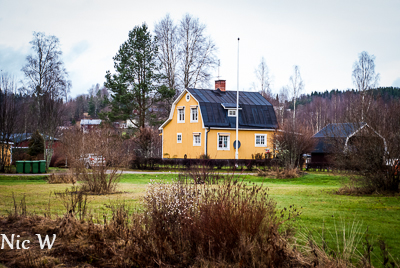 It was nice to see some of the countryside. It's coldish at the moment but nowhere near as cold as it get here over Winter. It doesn't look like we will get snow while here which is a little sad, but given we have already had snow in Switzerland, it's not the end of the world!
After our walk it was time for lunch and then a drive to Klassbol where we attempted to see a linen factory that makes linen for the Nobel Prize dinner. Sadly it was closed on Sunday's during Winter so we missed out on seeing it. Instead we looked at a mill which was quite pretty with the water flowing down past it, although the water wheel currently wasn't working. In the absence of looking at the linen factory we found a local silver and tin smith and looked at some locally made jewellery.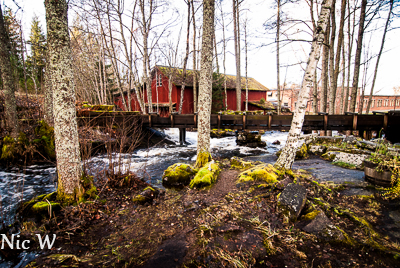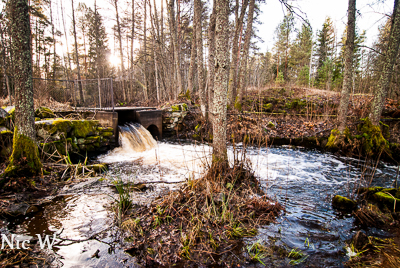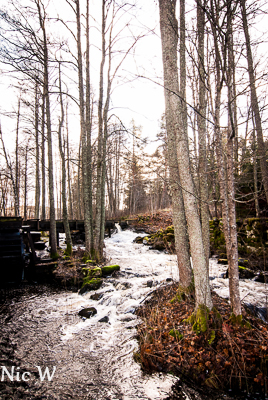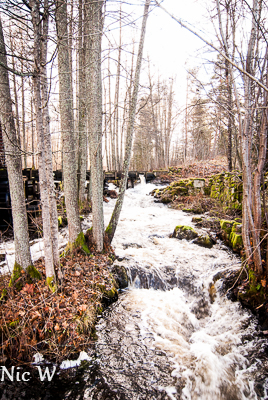 We then drove back through Edane where we had dinner the other night and took some photos at the railway station, which was very pretty with the sun about to set. Astrid did her best 'flashing' for everyone to see!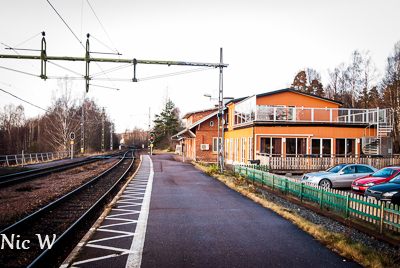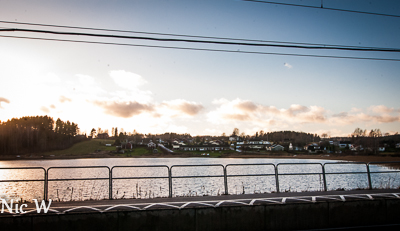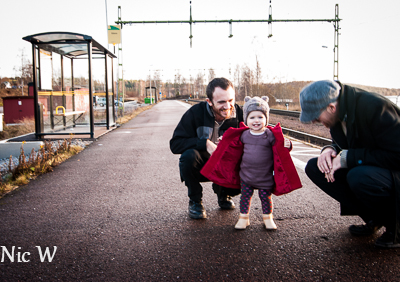 Back at Bjorn's we helped Linnea and the kids bake some Swedish gingerbread biscuits that are similar to gingerbread and speculaas combined. Prior to now Astrid hasn't been that helpful with baking but she is now quite keen on baking and enjoyed playing with the rolling pin and saying "roll, roll, roll" while flicking flour in her hair and eating all the biscuit dough. Once baked the biscuits were delicious and we had some with coffee (or milk if you are Astrid).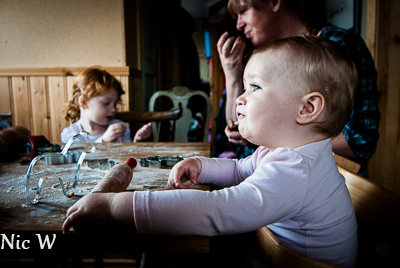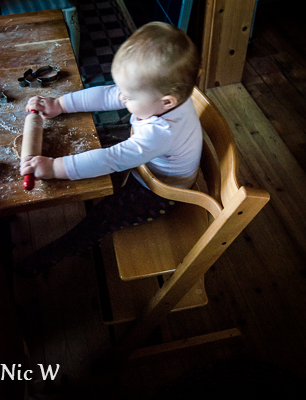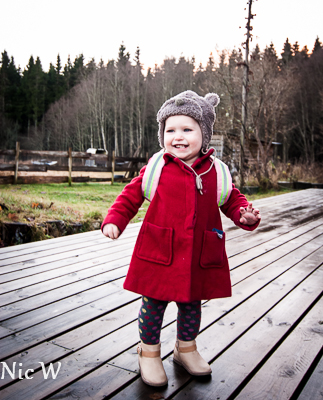 After a play outside with the other kids it was time to head off for dinner. We went for a big drive, 70km North to Shalstromsgarden to a restaurant for dinner. On the way we stopped at Frykstalshojden or some sightseeing and looking out over the fryken lake(s). It was of course quite dark and 4.30pm!
We arrived at dinner at around 5.30pm and had the whole restaurant to ourselves, which was probably for the best with 3 small children. It turns out that they were all extremely well behaved kiddies though. Dinner was a yabby soup starter for the meat eaters and a Jerusalem artichoke soup for Nic. It did take awhile for us to figure out the Swedish to English translation for some of meals but we got there in the end. They were both delicious.
The kids had meatballs, with some lovely dipping sauces and the adults stole what the kids didn't eat. Mains were Hjort which is type of deer that appears to translate badly which was served with a rich red wine sauce for the meat eaters and crumbed parsnip with cauliflower puree and garlic sauce for the vegetarian. Dessert was a rich chocolate cake with cream and kids had delicious vanilla icecream, that was divine and the adults stole the left overs of.
It was a delightful meal in a lovely setting of an old barn with an open fire and candlelight.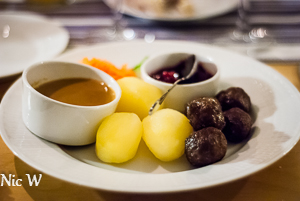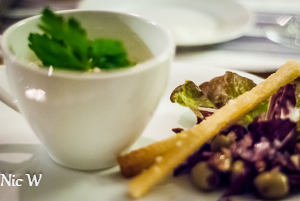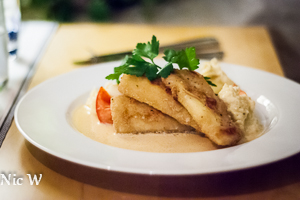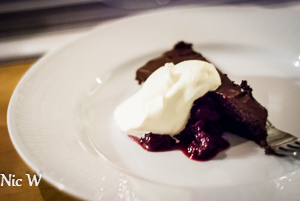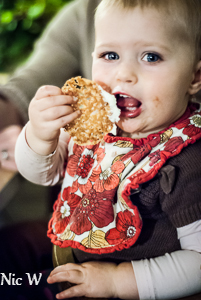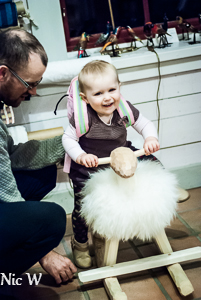 So we didn't get to see any reindeer today but Anto did try to eat some! After eating we looked around the shop where they had lots of cute things to buy. Astrid loved the rocking sheep and we had to prise her away from it for the long drive back. Luckily most of the kids slept on the way back and were in bed without too much fuss. When we got back it was below zero and frosty, but it doesn't look like it will snow before we leave 🙁 Anto confirmed that it was indeed very frosty when out walking the dog and the ground was already quite 'crunchy'.