I asked Anto what cake he wanted made for his birthday. I knew he'd pick something chocolate, since he loves chocolate. He chose this cake: Ultimate Chocolate Cake. I'm normally not too bad at cakes but this one just never worked well from the start!
Astrid was excited about helping with Daddy's birthday cake. She is a fan of helping bake and now she has her helper stool it's even more fun!
The details of the recipe are in the above link, if anyone wants to give it a go, but we started out melting the butter and dark chocolate and preparing the espresso (the recipe wanted instant coffee, but that is a travesty in this house, so espresso it was!).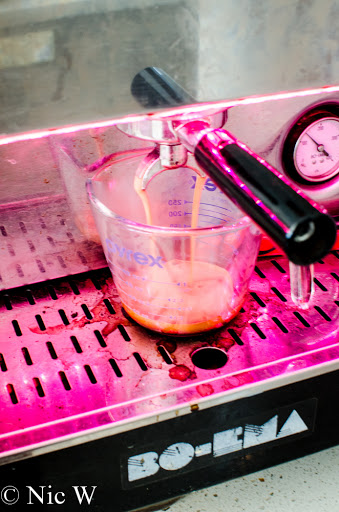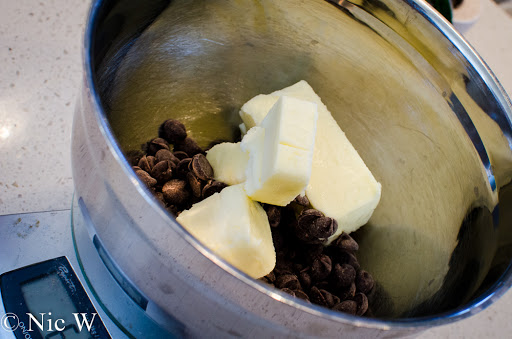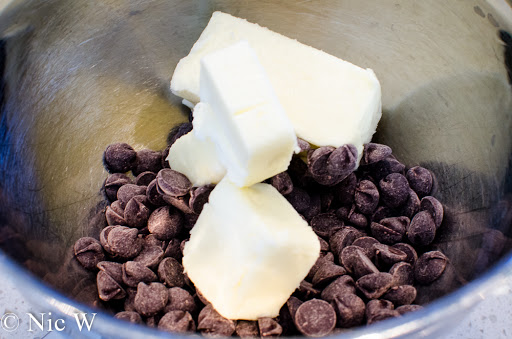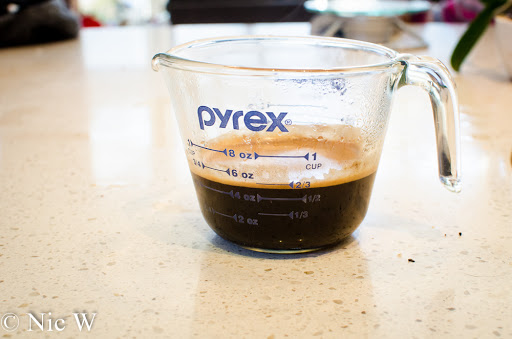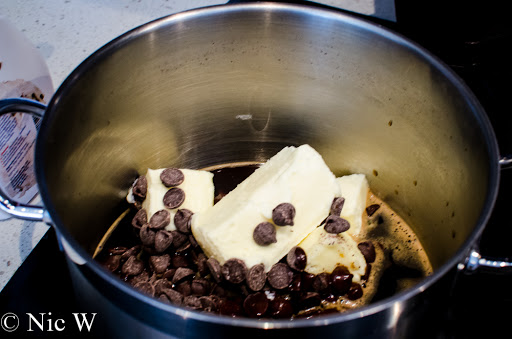 Then Astrid helped with the mixing of the dry ingredients – Muscavado sugar and dark cocoa taste good apparently!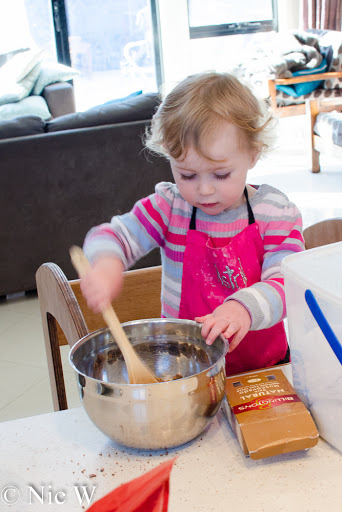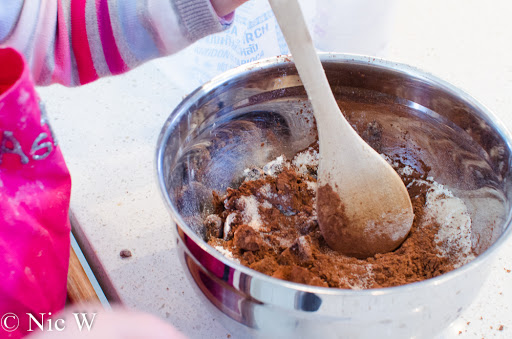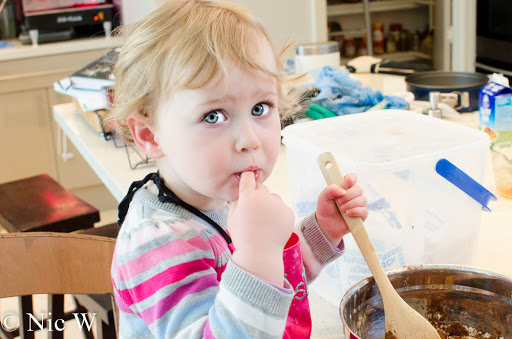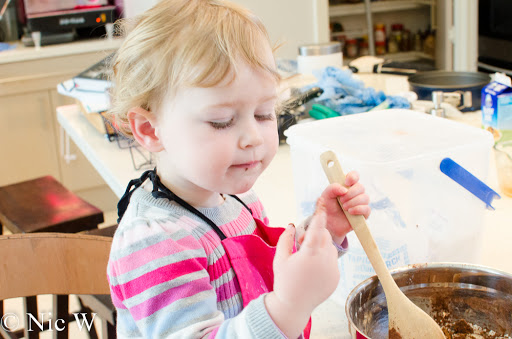 Then it was time to add the eggs, buttermilk and chocolate/butter mixture……… Astrid again verified it tasted good!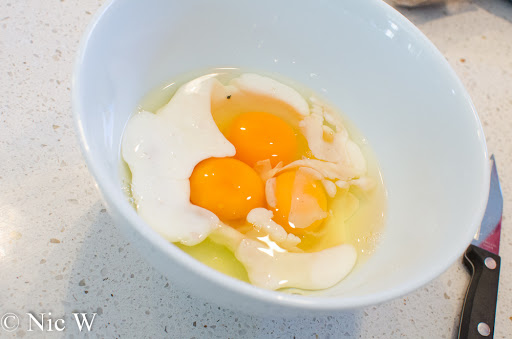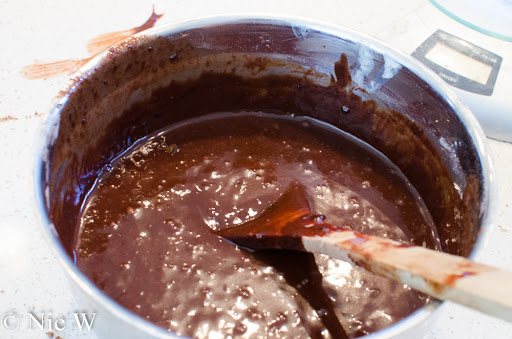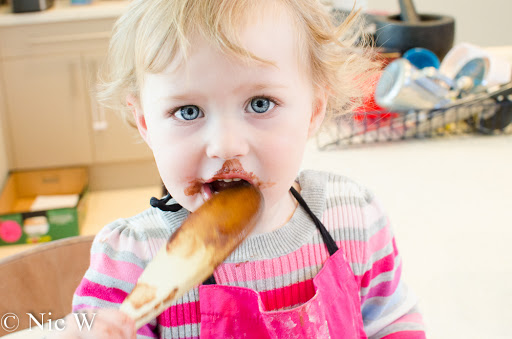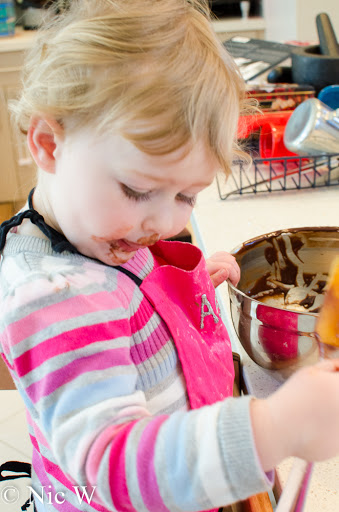 Into the oven the cake went. The recipe notes that it is supposed to sink in the middle a little. Well ours sunk in the middle quite a lot! Aside from the sinking issue the cake cooked fine and smelt pretty good. We trimmed the higher edge portions off and kept them to 'taste test'. At this point it appeared that our cake hadn't risen quite enough to be chopped into 3 layers as per the recipe instructions. I had used a slightly bigger tin than specified and it didn't rise evenly so both those factors were probably to blame! We just decided to go for 2 layers instead.
Once the cake was cooled and cut it was time to make the ganache and the chocolate curls. Again, Astrid was a willing participant! A layer of ganache went between the cake layers and plenty was poured over the top.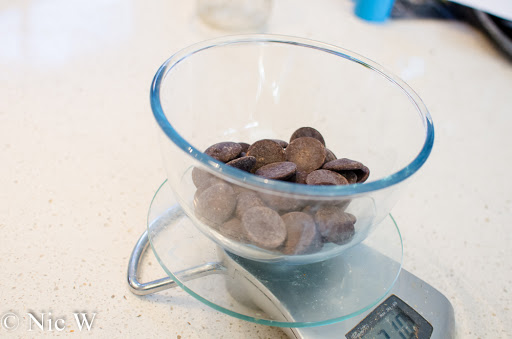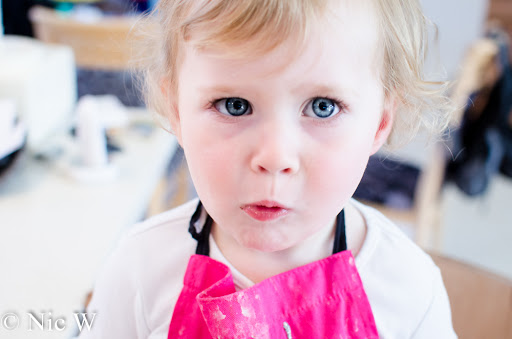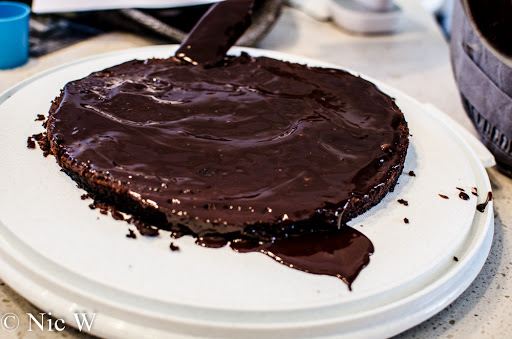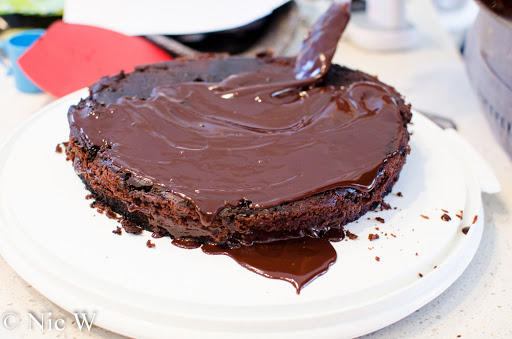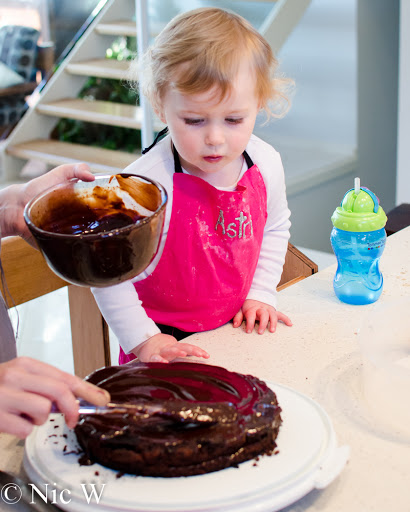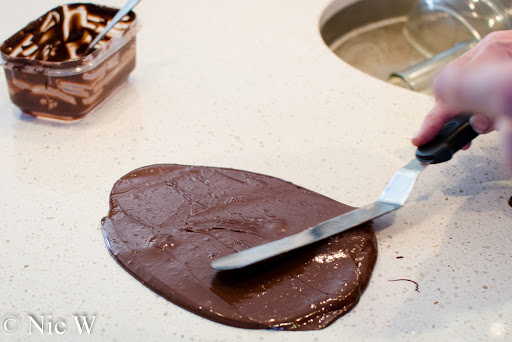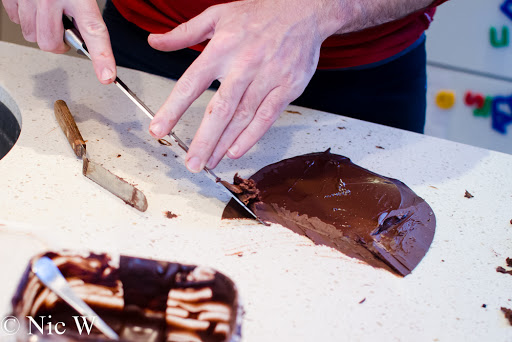 Once the ganache was set we decorated with chocolate truffles and chocolate curls. It didn't look anywhere near as pretty as the recipe picture. Our cake didn't go back together quite evenly and the ganache was a little messier than it should have been. It still looked plenty chocolatey though!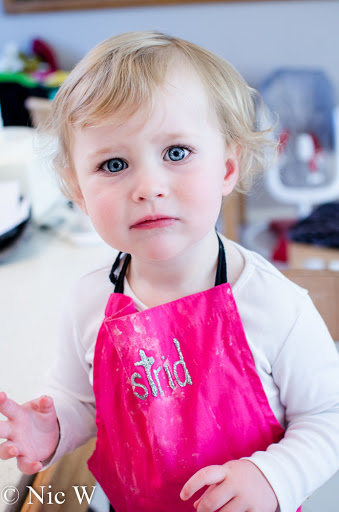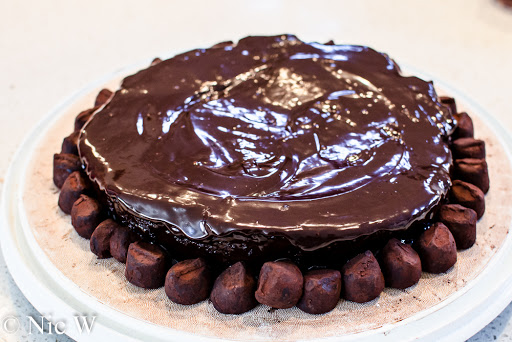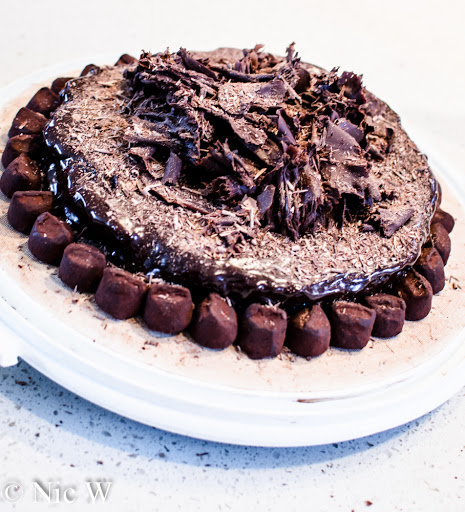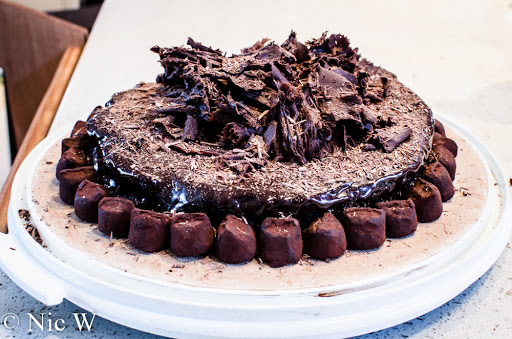 Due to a lack of people to consume the chocolate concoction on Anto's birthday we had decided to take it into his work the next day. Astrid was more than happy to blow out the candles for Dad and happily ate about as much cake as all the adults! I think most of us were lucky to escape from a sugar coma after eating some. It didn't taste too bad. Not my best effort by a long shot but plenty of sugar and chocolate made it edible ………you just didn't want too big of a bit! Astrid did run around like a mad thing for the rest of the afternoon but she survived unscathed. She declared the cake to be yummy and would have eaten more if we had of let her!