Today's photos are again from Fiji, but this time from our second week away, when we stayed at the Hilton Resort and Spa in Denarau. More about that in a later blog, but I do remember the afternoon I took these photos I was thinking that the light was incredible. A storm was rolling in and it looked pretty impressive.
Astrid was playing at the beach in front of our villa with Granny and Anto had gone off to yet again try and get the Hilton to let him take a hobie cat out. He was denied yet again, because there might have been too much wind. Previous excuses included not enough wind, and the tide being out so we weren't surprised 🙂 From memory Gramps had fallen asleep somewhere in the sun.
So I finally got all the Fiji photos edited this week and when I got to these photos, sure enough they were pretty great. There are a few more from this series, but I do love these two. Apologies to my mother for putting photos of her in her swimmers on the internet but everyone is distracted by the cute toddler right?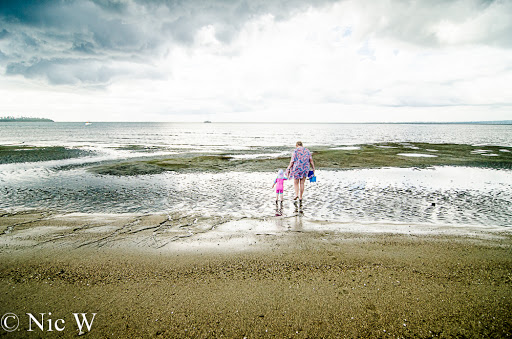 D7000 with Tokina 12-24mm f4.0
ISO 400, focal length 14mm
Exposure: 1/2500 @ f/4.5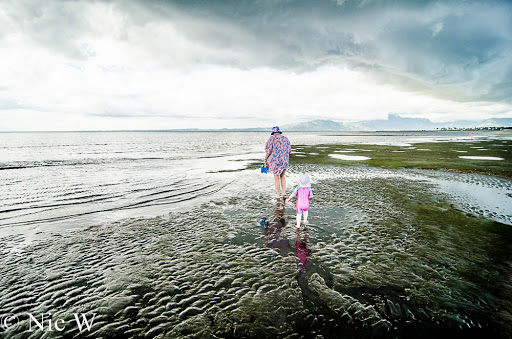 D7000 with Tokina 12-24mm f4.0
ISO 400, focal length 12mm
Exposure: 1/2500 @ f/4.0