I like a bit of macro insect work, and used to spend hours chasing bees, beetle and spiders around the garden for ages. I adore bee photos, some of my favourites are here: Blossoms and Bees
I have not done many macro insect photos lately. Chasing a small child makes chasing insects more challenging. The other afternoon, on yet another very hot day, we were outside getting the clothes off the line and noticed that the area where the alpacas sprinklers are located – yes our alpacas have sprayers set up for them for very hot days – was populated by some very large butterflies. They had been drawn to the wet ground and were flapping around playing in the mist. We see these butterflies quite a bit. They are quite large and very pretty. Unfortunately they have an affinity for our citrus trees and tend to grow from caterpillars that will destroy our citrus overnight. The butterflies are gorgeous, but the caterpillars drive me nuts with their destruction.
Anyway, with our friendly butterflies fluttering about everywhere I headed back inside to grab my camera and macro lens. I have never managed to get a decent photo of these guys before. They fly high and fast and are tricky to capture. Although they were far from staying still they were easier to track as they were playing in the water.
This was the first test for the new camera on moving insects. On my old camera I use a mix of auto-focus and manual focus but the D80 only has 11 AF points and you have to shift between them using the track pad. On the D7000 there are a greater number of AF options and these include 3D and 'auto' tracking. It also has 39 AF points. I played around manually adjusting AF points and also gave the auto AF tracking a go. It did a surprisingly good job at tracking the butterflies and I got quite a few well focused shots. I do prefer to adjust my focus points myself but the auto-tracking and 3D tracking worked well in this situation.
Of course climbing around the wet ground taking photos of fast moving insects was complicated by a toddler running around squealing and trying to 'catch' them. She had a ball but wasn't the most helpful photography assistant.
Anyway, here are a few photos from our butterfly chasing session. Not my best macro work ever, but still not too bad, and a nice close up look at these pretty insects. Keep in mind when looking at the photos, that the butterflies were never still while I was taking the photos. The first two photos are taken at shutter speeds of 1/3200 of a second, which is about what I needed to get a still shot of their extremely fast moving wings. I love that you can see the fluoro yellow spots on their wings, something you can't see when they are flying past.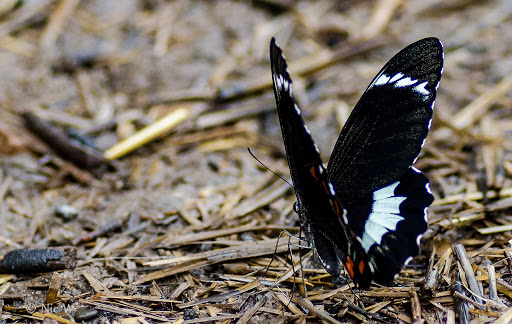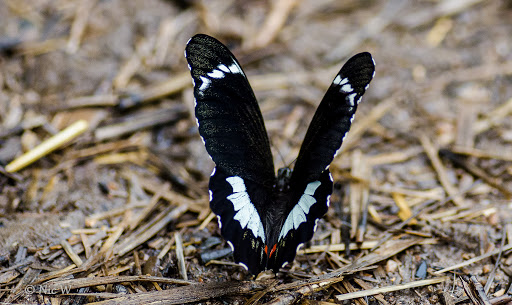 The second set of shots were taken at 1/250 second and you can see the blur of their wings and the gold flecks.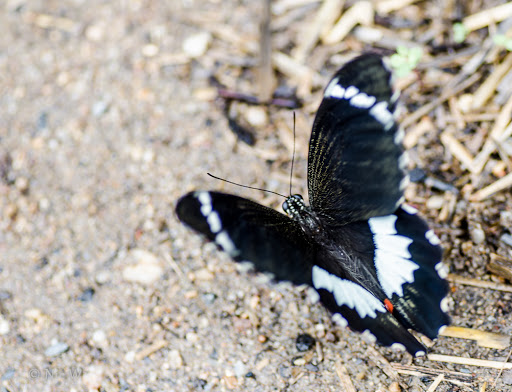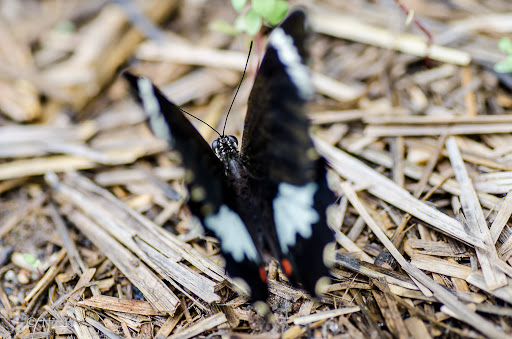 This last shot gives a great view of the butterflies eyes, antennae and the hairs on his body.